Good on you Metiria Turei and no people should not falsely claim benefit but many do to survive and all cases some be looked at on their merit.

Fraud for greed should be pounced on, but fraud to live should be different. These people need help and the Society in which they live is not producing that help. It may be that they need help to run their life better so that fraud is not the manner to exist.

Punish the true fraudsters not those just wishing to live.

Society does look down on fraudsters and in many cases rightly so., but many in that Society are also fraudsters. How many try to avoid paying tax or should I say minimize our tax payments, for there are some legal ways to do so, such as ISAs.

But some of the biggest fraudsters are those who appear to have plenty to live on. Some have been MPs in the UK by fiddling expenses, some are Corporations who use many ways to minimize their tax liability many of them being legal, but for a few some that are not.

But why does it appear the person in the street is more likely to be charged than the Corporations, is it because they are easier targets, while Corporations can afford to bring in legal experts to argue when they are suspected of fraud.

Surely all should be equal in the eyes of the law and all should be prosecuted if fraud is suspected and the punishment fit the crime taking into account the circumstances.

The reality of needing to claim benefits also needs to looked at, as for some the need to claim benefits is a necessity not a luxury, as even with benefits they will never be anyway near a luxury status.

All in Government and also the press need to reflect on this and then and only then will the stigma of claiming benefits be lifted and also will the public view of persons on benefits.

The majority on benefits do need these benefits and the fraudsters and certainly so called scroungers are the very few, especially the latter. But are real people who need benefits newsworthy, unless there is a dramatic story more than likely leading to loss of life. The occasional benefit scrounger story is so more apparently newsworthy, so what does this say about ourselves and our so called Society.
SUBSTRATUMS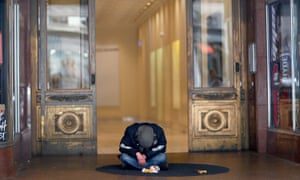 Last weekend I revealed a lie, a lie that I decided to talk about because of the situation we as a society find ourselves in.
I am the co-leader of the Green party of Aotearoa New Zealand – the third biggest political party in our small democracy. We are two months from our general election, and we're in a tight tussle to change the government.
Over the weekend, at our party's AGM, we launched an incomes policy which would create the most significant changes to New Zealand's welfare system in a generation. It's a comprehensive piece of work that…
View original post 596 more words