Nothing like this has to happen again and the means to ensure this is urgently required as is the payment of the compensation to the victims of this 'Windrush' scandal.

When the 'Windrush' people came to the UK they were British citizens and therefore no documents were needed.

The subsequent independence of their counties of origin and further UK legislation caused these problems and therefore all speed is required to correct these wrongs and pay everyone the required compensation and it should be extended to any from other former British colonies.

On top of this is the desecration of their ancestors countries and expressly the effects from slavery of these ancestors.

The UK has gained, many years ago, considerable wealth from the explorers of years ago and other invaders to their ancestors lands of origin.

The history relating to the UK needs to include all aspects of its history no matter whether it be good or bad, even, if this means that history records have to be rewritten and the revised history records then should be included in the UK education curriculum.

All of this needs to be done as a matter of extreme urgency.

Rather than creating problems the UK should be doing all they can to right all these many wrongs from the UK establishment.

Any racists should be given no quarter and be prosecuted to the full extent of UK Law.
Govt Newspeak
Windrush: 'Grave risk' of scandal repeat, warns review author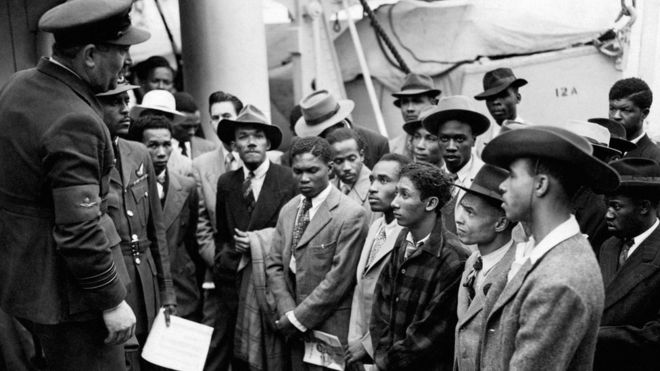 The author of a report into the Windrush scandal is warning there is a "grave risk" of similar failures happening again if the government does not implement its recommendations.
Wendy Williams told BBC Radio 4's The Westminster Hour the Home Office still needed to "make good on its commitment to learn the lessons". People from the Commonwealth were told wrongly they were illegally in the UK.
The Home Office said the home secretary intends to "right those wrongs". NOW THAT IS FUNNY! SHE IS MORE RACIST THAN THE RIGHT-WING BRITAIN FIRST GROUPS!
Ms Williams' warning comes as the country pays tribute to the outstanding and ongoing contribution of the Windrush Generation and their descendants.
National Windrush Day, on Monday, commemorates the day, 72 years ago, when the ship HMT Empire Windrush arrived…
View original post 526 more words