Govt Newspeak
Labour's Emma Dent Coad says devastating poverty is sparking return of preventable Victorian illnesses in UK's richest area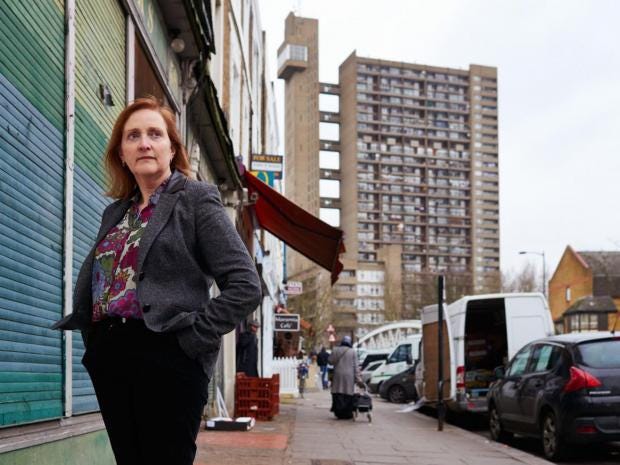 Residents in the Grenfell Tower borough are suffering from tuberculosis and rickets, Kensington's MP has warned in a shocking report on inequality affecting the UK's richest local authority.
Labour's Emma Dent Coad warned Victorian illnesses were returning due to devastating poverty levels affecting some of Kensington's roughly 160,000 residents.
The damning report, titled "After Grenfell: Housing and Inequality in Kensington and Chelsea", found multiple instances of children being admitted to hospital with hypocalceamic shock that caused them to collapse due to a lack of calcium.
View original post 460 more words