So the 'LGA is calling for councils' funding problems to be addressed through a government spending review expected in spring 2019, which is likely to set out public services funding plans over the four years to 2023.'. However, by then will there be any councils left, especially for social care.

Will the funding commence in 2019 or much later, when it should have commenced from 2017 or much earlier.

Again, those who can least afford it are being left to suffer, where is the quality of life.
Govt Newspeak
Council cuts are putting the vulnerable at risk, Tory peer says
LGA chief says austerity could damage local authorities 'beyond recognition'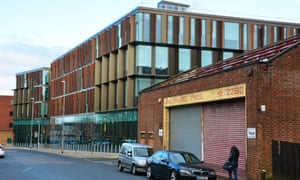 Local authorities have reached the point where relentless financial cutbacks are putting the wellbeing of vulnerable adults and children at risk, the Conservative leader of the Local Government Association (LGA) has warned.
The Tory peer Lord Porter said that after eight years of austerity during which £16bn has been stripped from municipal budgets in England, councils risked being "damaged beyond recognition" and communities depleted of vital services.
An £8bn black hole in council budgets would open up by 2023 unless ministers stepped in to close the gap between spiralling demand for adult and children's social care services and shrinking town hall incomes, he said.
"We've reached a point where councils will no longer be able to support our residents as they expect, including our most vulnerable," Porter added.
As…
View original post 491 more words