TransPennine Express accused of ripping up disability discrimination legislation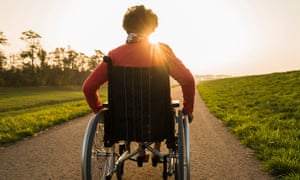 Wheelchair users will not be allowed to travel on a third of trains on a major route in northern England this summer following the temporary reintroduction of 45-year-old carriages.
The main rail workers' union accused TransPennine Express (TPE) of flouting disability discrimination legislation and in effect operating a heritage railway by bringing back into service Mark 3 trains that were built in the 1970s for British Rail.
Documents leaked to the Disability News Service show that wheelchairs will not be able to travel on 12 of the 34 hourly services to and from Liverpool and Scarborough via Manchester Victoria, Huddersfield, Leeds and York.
The documents say there will be "no space on the train for wheelchairs" and that "the trains will run without wheelchair or cycle provision".
Source: Anger as wheelchair users left unable to ride trains on major route | Govt Newspeak