Is this true remorse or just 'crocodile tears'.

The vast majority on benefits are there because they have no ability to work and never will have, this is not by choice, but due to their disability and or health deterioration. Due to increasing survival rates, due to considerable medical advances many persons who would not have survived years ago are now doing so, but the Government processes and the media attention are not taking this into consideration and are thereby, by their actions, demonising people on benefits and a good proportion of the public are believing this. Both the Government and some of the media are guilty of malicious propaganda.
Ipswich Unemployed Action.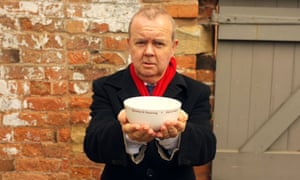 Ipswich Unemployed Action is in two minds about watching this documentary tonight: Workers and Shirkers.
Thursday 7 April. 8.00pm-9.00pm. BBC TWO
Ian Hislop's entertaining and provocative look at Victorian attitudes to the poor sheds a sharp light on today: controversial benefits cuts, anxieties about scroungers, sensational newspaper reports, arguments about who does and doesn't deserve welfare – it's all there!
Ian explores the views of five colourful individuals whose Victorian attitudes remain incredibly resonant. Pioneer of the workhouse Edwin Chadwick feared that hand-outs would lead to scrounging and sought to make sure that workers were always better-off than the unemployed. That sounds fair – but was his solution simply too unkind?

James Greenwood, Britain's first undercover reporter, made poverty a cause célèbre – but is that kind of journalism voyeuristic?

Helen Bosanquet, an early social worker, believed that poverty was caused by 'bad character' – that some people simply more deserving…
View original post 363 more words