UC claimants suffering deductions to pay back loans, some including the advance payments due to the length of UC starting from the closure of the old benefits.

Please advise me, that in this age of new technology, can not an existing benefit payment be continued to be paid until UC is ready to commence.

If this were so then there would be no lack of payment as the transfer from a persons old benefits to UC would be seamless.

However, this would need common sense and a desire to be a responsible organisation, unfortunately, something, it appears, sadly lacking within the DWP.
Govt Newspeak
Deductions to cover loans are forcing many to turn to food banks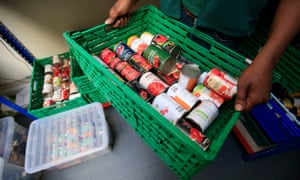 More than a million households on universal credit – 60% of everyone receiving the payments –are having their benefits cut to repay debts and loans.
Data sourced under the Freedom of Information Act show that in May – the most recent month for which figures are available – 1,048,000 universal credit claimants had a deduction of their benefit payment out of 1,759,000 claimants who received any universal credit payment that month.
The figures exclude deductions for fraud and sanctions. Nearly a third of all people on the troubled welfare scheme are having more than a fifth of their payment cut, often to repay loans that some claimants received to tide them over during the five-week wait for their first payment to arrive.
Charlotte Hughes, an anti-austerity campaigner who provides support and…
View original post 714 more words