News that an academy trust founded by the Conservative peer Lord James O'Shaughnessy is advertising for unpaid volunteers to fill key roles in its two primary schools was met with disbelief and dismay by teachers earlier this month. The Floreat Education Academies Trust is looking for full-time and part-time volunteers to fill the jobs of finance assistant, office administrator and personal assistant to the chief executive, Janet Hilary, who was paid £128,768 in 2018.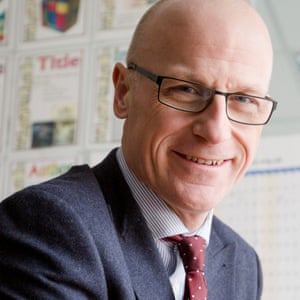 Andrew Morrish
chief executive, Victoria Academies Trust, West Midlands
"No, schools shouldn't rely on volunteers – although with funding levels at an all-time low, I can understand why school leaders are having to make such difficult decisions. We are at a cliff edge. There are more than 300,000 additional pupils in the system since 2015, the education services grant for academies has been scrapped to the tune of £600m, and almost a third of local authority secondary schools are in deficit. Not to mention the increase in pensions and national insurance contributions.
"That said, the solution to the problem seems obvious – fairer funding for schools so that heads won't be forced to make such decisions.
Source: Should schools fill key roles with volunteers? | Education | The Guardian